Author: Source: Shandong Province Electric Power Enterprise Association Published time: July 13, 2016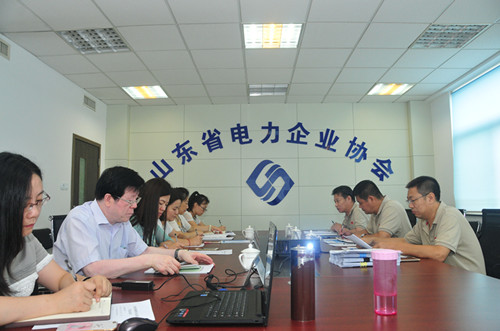 On July 13, Shandong Province Electric Power Enterprise Association convened a review meeting for the emergency response scheme of China Datang Shandong New Energy in line with the actual conditions of power enterprises in order to further implement Management Methods for Power Enterprise Emergency Response Scheme. The meeting was attended by Li Ting, secretary general of the Association and representatives from the industry regulator and other departments.
During the review meeting, the expert team reviewed the general emergency response scheme designed by China Datang Shandong New Energy and 19 ad hoc emergency response schemes. After carefully listening to the presentation of the emergency response scheme by China Datang Shandong New Energy, the experts systematically reviewed the scheme in terms of its formal structure, elements, and other contents and carried out in-depth discussions of the emergency response processes, functions and responsibilities, onsite solutions, etc. of the scheme; it conducted the review item by item and gave constructive opinions and suggestions accordingly. In the end, the review team came up with Review Opinions on Emergency Response Scheme of China Datang Shandong and the enterprise would, after making corrections according to these opinions, submit the filing materials for this emergency response scheme to Shandong Energy Regulatory Office.
Reviewing emergency response schemes is innovative work for Shandong Province Electric Power Enterprise Association. In doing so, it helps all the power enterprises in Shandong to further perfect their emergency response schemes and make them more adaptable, scientific, and feasible. The Association will continue to convene emergency response scheme review meetings in a bid to enhance the enterprises' level of emergency response scheme management and improve the practicality and timeliness of the schemes, raising their emergency response management to new heights.